Yesterday Francisco López didn't find the necessary race rhythm to face it, first Jesús Ferreiro, and then Antonio Sainz, we remember the leader of the Rías Altas Histórico Rally slept. But this morning everything has changed for the rider from Castroverde (Lugo), winner of the two stages (Irixoa and Aranga) of this third section of a test that he is currently leading, accompanied by David Peña in the right seat of the Ford Escort MKI.
The repetitions of the two timed specials mentioned remain and everything can happen in the combined classification of Pre81+Pre90 because the second classified, Antonio Sainz, gives up less than five seconds. And the man from Madrid already warned yesterday that he is going to give it his all in this test of the Spanish Rally Championship for historic vehicles with the aim of being able, after many attempts, to uncork the champagne in the city of A Coruña.
Miguel Otegui, on his way to being Pre90 Champion with Ford Sierra Cosworth, occupies a comfortable third position. He surpasses the barrier of fifty seconds with respect to the leading men and has more than a minute of cushion against Juan R. Costoya b>, who, despite dealing with the symptoms of a flu process, maintains the fourth position.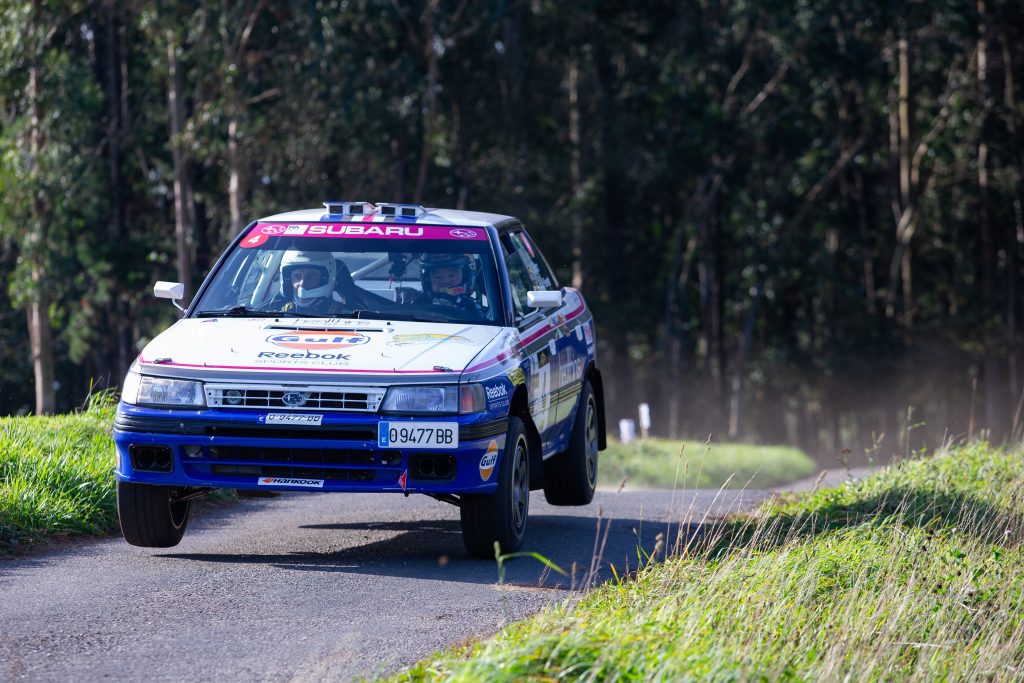 From behind appear names such as Enrique Vázquez (Opel Kadett C), Joan Riberas (Porsche 911 SC), Emilio Vázquez (Peugeot 205 Rallye ) or Manel L. Castrillón (Ford Sierra Cosworth).
In Youngtimers the fight between Manuel Senra and Fernando Rico continues. In the last two stages of the Rías Altas Histórico Rally, four seconds separate the Peugeot 306 Kit Car from the BMW M3. Closes the podium of the category Daniel Anido (Citroën Saxo VTS) to more than four minutes.
Finally, in Classic the leadership is in the hands of Javier Pintor (BMW 325) and in RALLYCAR Festival he continues to rule with authority " Gelo" Sánchez (Peugeot 206 S1600).