INFORMATION FOR PARTICIPANTS
Technical Control
The technical scrutineering zone is an area of restricted access to traffic. There are control cameras that sanction all vehicles circulating in that area.
Only will be able to access this area competition cars that will be previously authorized. Access to vans, trailers and other vehicles is PROHIBITED.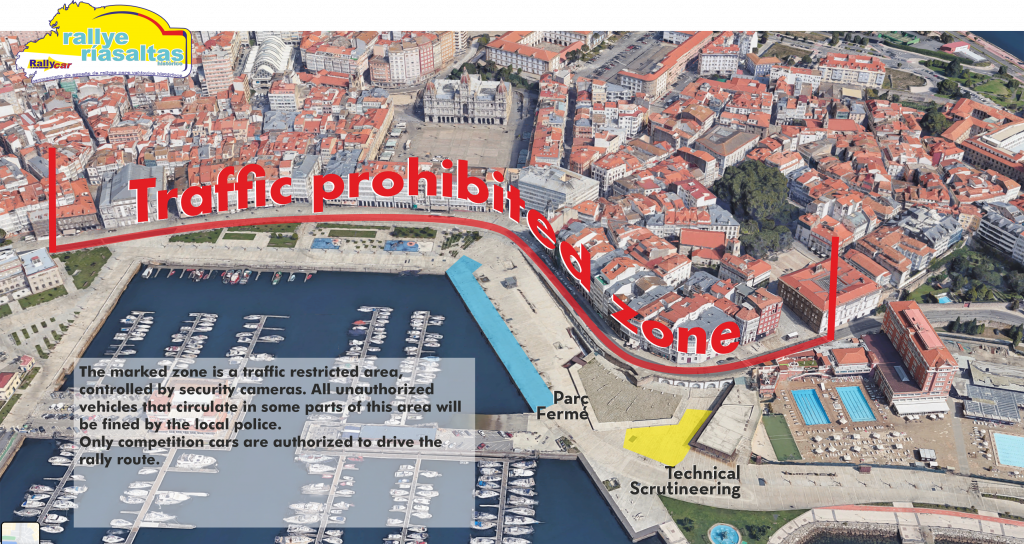 The vehicles, once verified, cannot be parked in the zone, or anywhere in this square. Failure to comply with this rule will lead to a SANCTION. ATTENTION! It is a pedestrian zone, the speed is limited to 20 km/h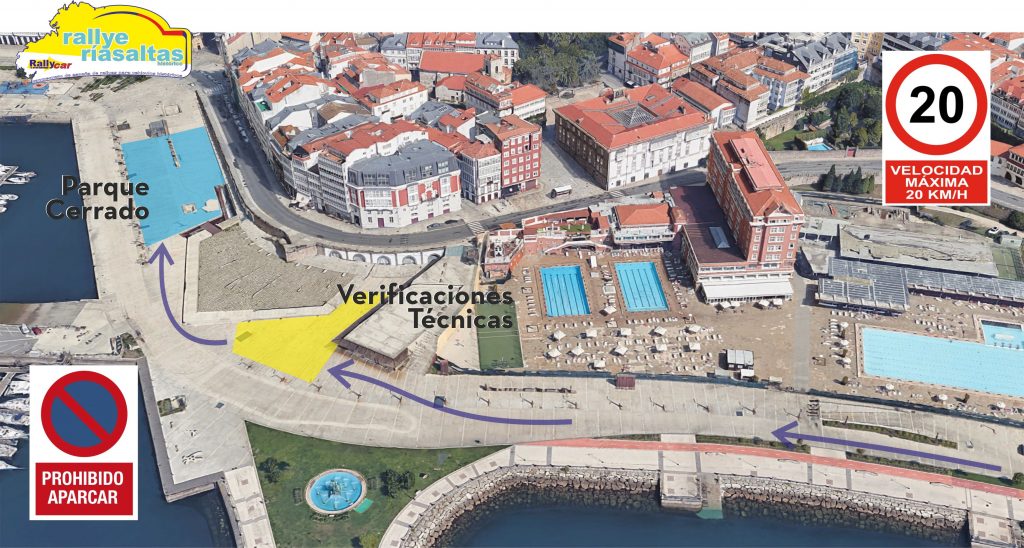 More info in the section SCRUTINEERING
Access to O Parrote
Participants' access to this area will always be done as indicated in this image, and as indicated in the road book at the end, pages 106 and 107.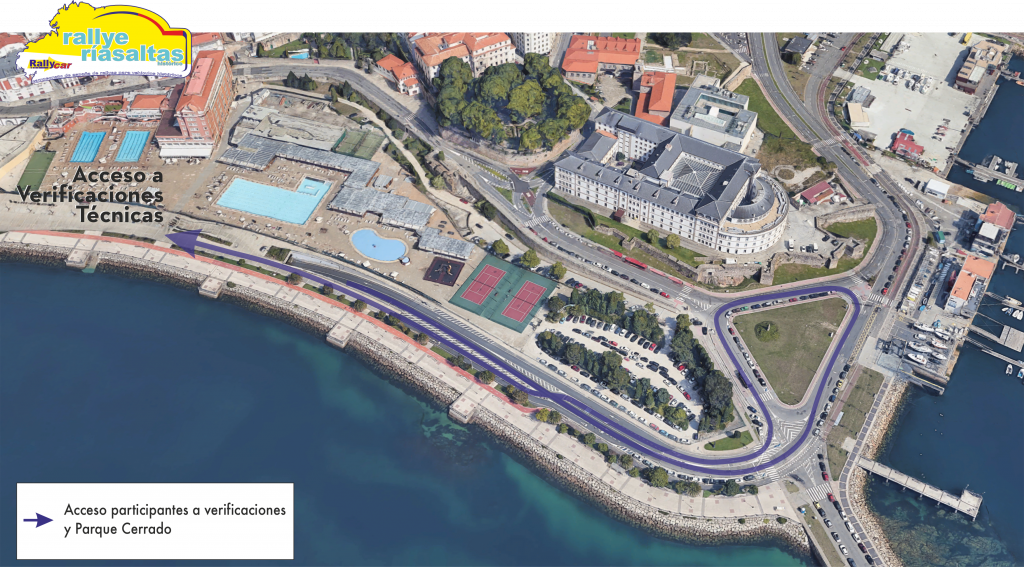 Identifying bracelets
All participants, driver and co-driver, from the time of technical control, will have to wear the identification bracelets that are given to them, to accede to the parc fermé, regroupings, service area, ceremonies, etc.
Removal of vehicles from the Parc Fermé
Once the rallye is finished, and the Official Classification is published, all teams must remove the cars from the O Parrote before at 07:30PM. Vehicles that do not leave before this time will be sanctioned by the Local Police. They should leave by the same route that they entered the Parc Fermé.
Refuelling
The gasoline refuel can only be made at the gas stations on the Rally route. It is FORBIDDEN to refuel gasoline in the Service Area
Access to the Service Area
Access to the service area can be done from Thursday, October 6 at 6:00 p.m. Service vehicles are not allowed access from Friday at 4:00 p.m. From this time on Friday until the end of the first leg, the entry of assistance vehicles will not be allowed (exception: competition vehicles withdrawn from the competition and that have requested a new start in the 2nd leg). On Saturday, October 9, the entry of assistance vehicles is not allowed after 10:00AM.