The following Service Park is planned for the Rallye Rías Altas Histórico 2022:
Place: Piadela Industrial Area (Betanzos)
Hours: Friday 7 and Saturday 8 october
Coordinates: 43º16'34''N – 08º14'15''O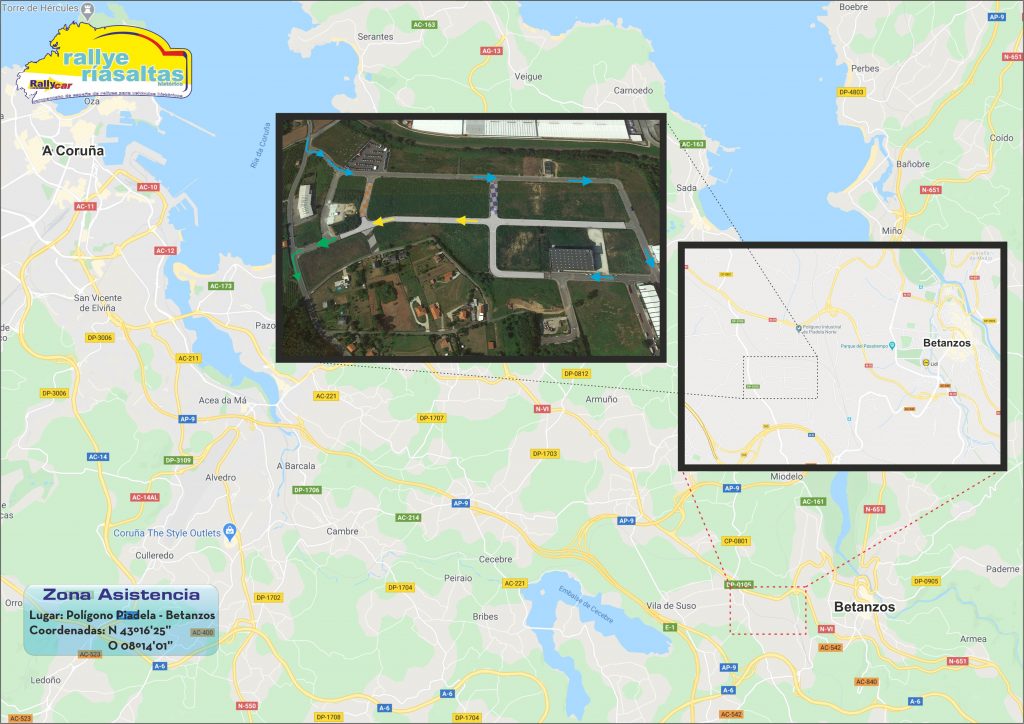 It will be available on Thursday 6 from 18:00 hours
Large service vehicles (trucks, buses, etc.) may not leave the assistance park while there are participants in it, and to do so, they must inform the responsible officer in advance, so that he indicates the best way to do it.
The sale of any product to the public is strictly forbidden in the whole area, unless a permit from the organisation is available.
It is forbidden for teams to make holes in the floor. At the end of the rally, all teams must leave the occupied space completely clean and in the same conditions as they found it. Failure to comply with this rule will be communicated to the Sports Commissioners, who may sanction the Participant financially up to 3,000 €.
The only place allowed to deposit trailers will be in the area set aside for this purpose.
The teams must go out of service área before 6:00PM of Saturday 8.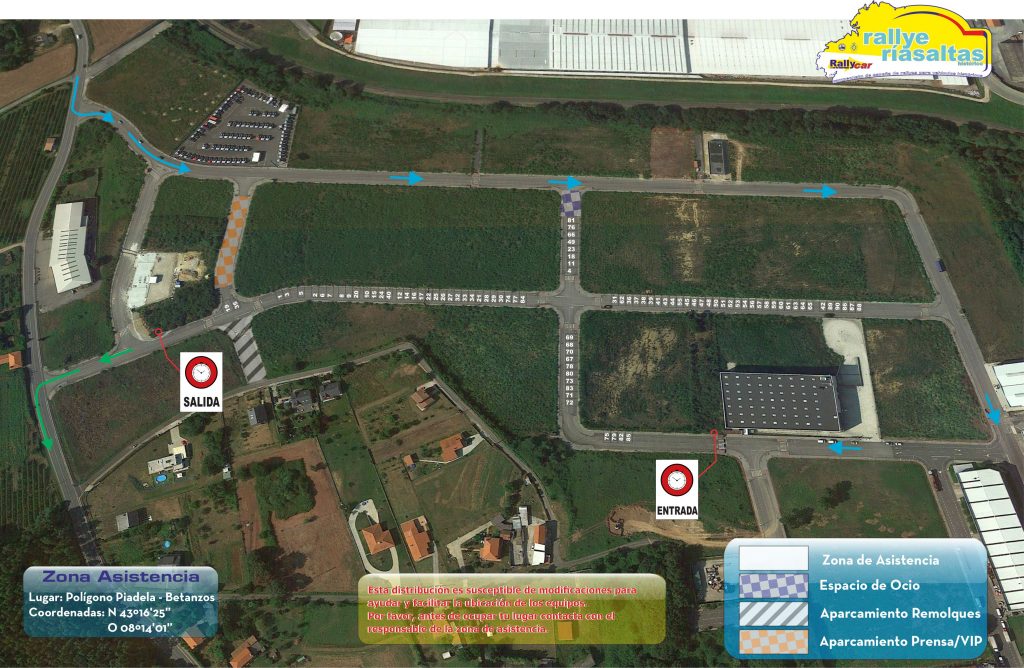 Download the map of the Service Park in PDF format.