The Start Ceremony will take place on Friday, October 4th at the Plaza de María Pita.
Participating vehicles will enter the Plaza before 18:00 hours. From 19:00 hours will begin the start ceremony, in which all participating teams will be taking the departure (in reverse order to the numbers assigned).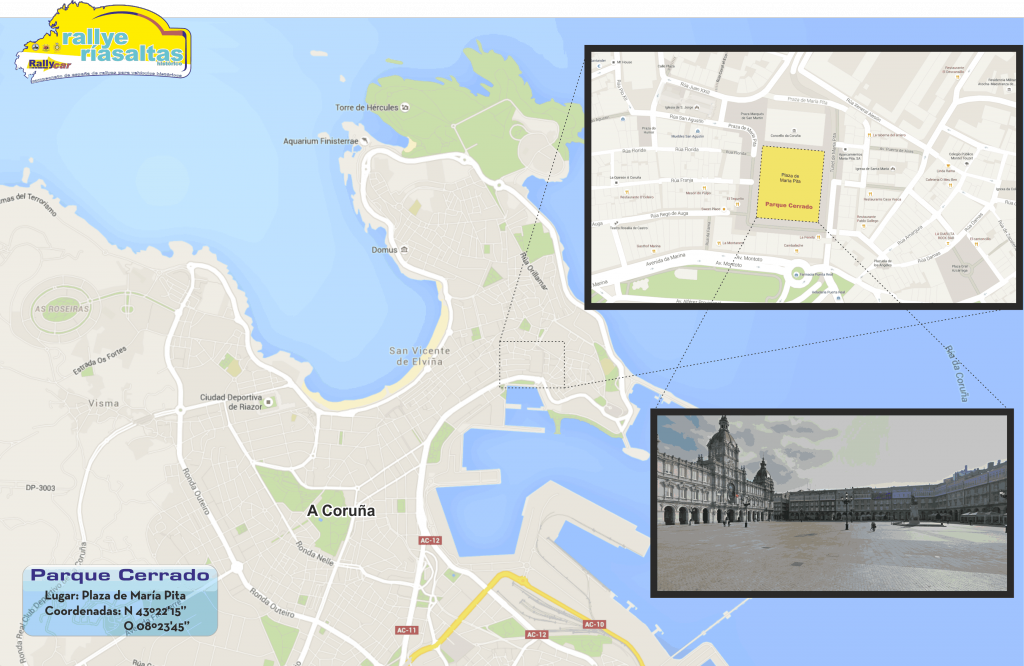 The vehicles will leave through Puerta Real to access Paseo do Parrote. From here they will make a neutralized tour through the city to return to the Plaza de María Pita, entering it through San Agustín.
The roadbook for this tour can be downloaded in this link. It will not be delivered on paper.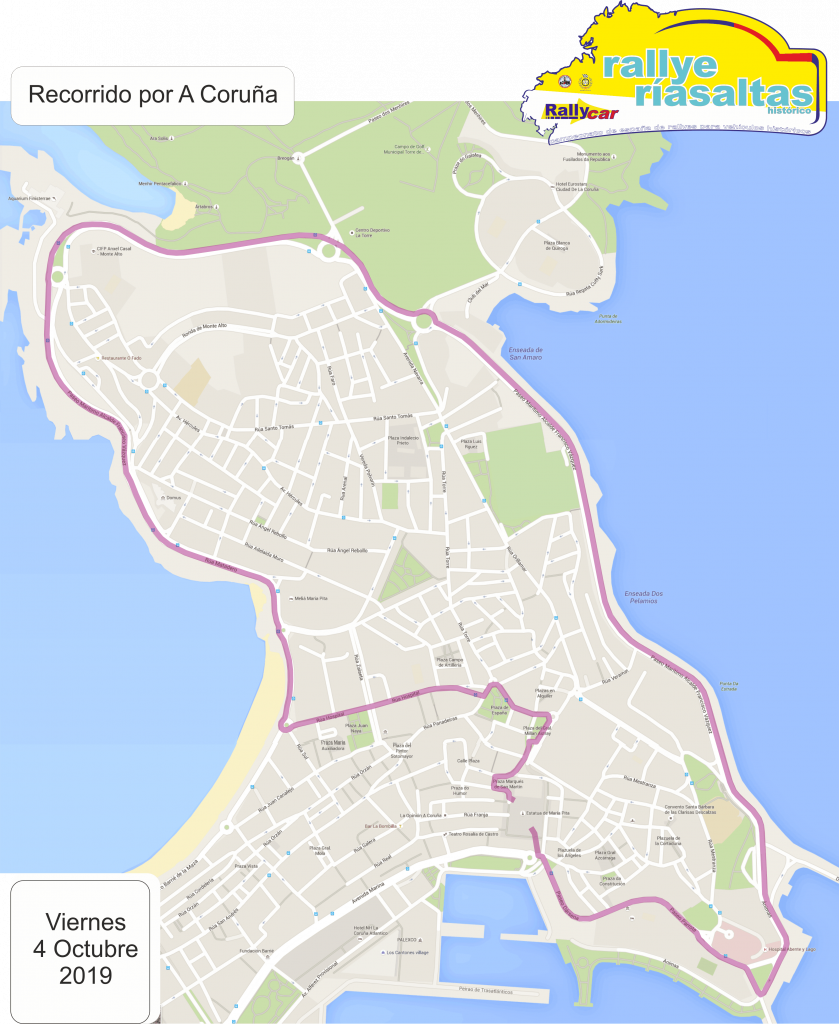 All participating teams will remain at the Plaza, in Park Fermé, all night on Friday until the real start time of the rallye: 08:30 on Saturday.